Rent Supercar Dubai
If you are a big fan of supercars and currently travelling to United Arab Emirates then you should rent a supercar in Dubai to make their dreams come true. Many peoples especially come to Rent a Supercar in Dubai. Normally rent of this type of cars is slightly high in European countries. But Dubai is very famous for all type of supercar and even rental cost is not that much high. You can enjoy your ride by spending half of the amount as compare to European countries in term of renting a supercar. Check and Choose from our supercars listing above and reserve your point of enjoyment with us. We here make you sure regarding best service and best quality cars. Just make an online booking now.
Sports Rent a Car Dubai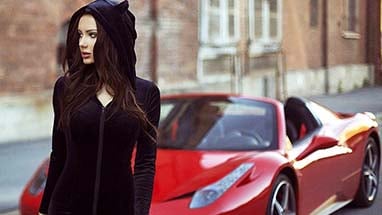 There are many competitors nowadays for Sports Car Rental in Dubai. But what makes us a leading company above all is the well-maintained sports car, Our all Cars are fully maintained and feel smooth in Driving, to not let the customer feel that he/she wasted their money and time. We never give sports car on rent, If we feel any fault in them. Furthermore, we also provide free dropoff and pickup service for sports rent a car in Dubai. Because many people keep searching for Sports Car Rental Near Me, As they don't want to pick up the car far away from their hotel. We also provide free car delivery service in Jumeirah, so if you are looking for Sports Car Rental Jumeirah or Sports Car Rental JBR then contact us now and we will deliver your dream car to you.
Sports Car Dubai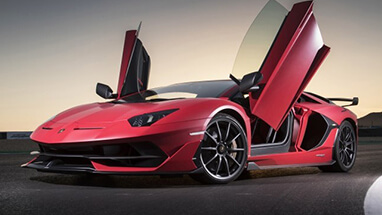 Dubai is very famous for sports car. Many people in United Arab Emirates use sports car for their daily basis use. As fuel prices are very low and affordable in this country. You can drive all the day Sports Car in Dubai after paying or spending only a few Dirhams on fuel. The fun and enjoyment of driving a sports car on the best road maps can not be compare with any other sedan car. Some Sports Car comes with 2 seats but mostly comes with 4 seats inside. You can enjoy your ride with your friends and family member too. We offer Sports Car in Dubai on rental basis. So, if you are staying for shorter period or even for longer period, then you can get a nice deal from us on each and every sport rent a car Dubai.
Supercar Hire Dubai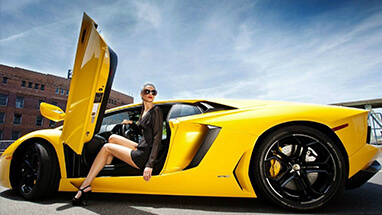 Supercar Hire Dubai comes with super enhanced features. Whatever the occasion there is, if you are going to attend with a Supercar. Then this for sure that impression will be at totally high level. If this is your first time to Drive a Supercar in Dubai then this could be the best ride of your lifetime. Furthermore, the first impression which came into other people's mind is of someone with a very special personality, who is sitting or driving inside. We offer our services in Supercar Rental Dubai Per Day and even if you are looking for Supercar Rental Dubai Per Hour then we can arrange the best option for you. Make an Online Reservation and get free car delivery.
Sports Car Hire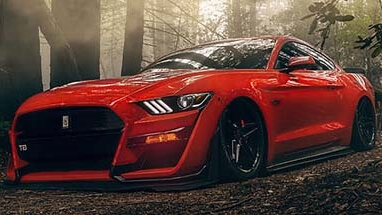 We offer a wide selection of Sports Car Hire in Dubai, UAE. Whether you're looking for something fast, fun, or simply elegant, we've got you covered. We offer an extensive range of sports vehicles at competitive prices. Our customer service team will help you choose the right car for you. Our fleet includes some of the world's finest sports cars, such as Ferrari, Lamborghini, Porsche, Jaguar, Maserati, Mercedes Benz, BMW, Ford, and McLaren. Find out more about our range of Sports Car Hire here.
Rent a Supercar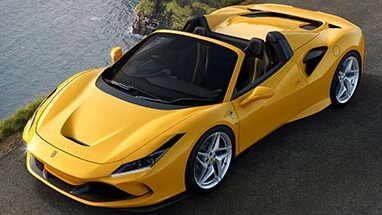 If you're looking for something truly special, then why not choose Rent a Supercar option? With our fleet of stunning cars, you'll be able to enjoy driving through some of the most iconic locations in United Arab Emirates. Rent a supercar for a day in Dubai is an unforgettable experience. Whether you're looking for something fast and furious or something luxurious and comfortable, there's a car for everyone. Furthermore, If you're looking for something more affordable, check out our selection of BMW M4, M3, Ford Mustang GT V8, Chevrolet Corvette C8, and more.
Supercar Hire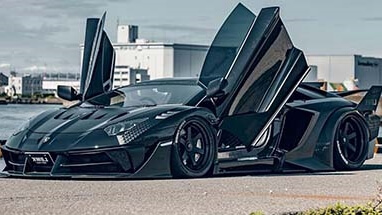 We offer a wide variety of Supercar Hire at some of the lowest prices available online. From Ferrari to Lamborghini, we've got them all. We offer a range of services for Supercar Hire in Dubai to make renting with us as easy as possible. From our free delivery and collection service to our 24/7 customer care team, we aim to provide the ultimate rental experience. We also offer a range of packages for Supercar Hire to suit every budget. Whether you're planning a weekend away or just need car for fun, we will help for sure.
Sports car Rental Near me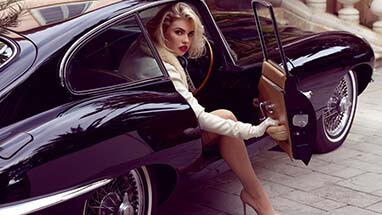 Sports Car Rental in Dubai is an affordable way to enjoy the great outdoors without breaking the bank. Whether you're looking for a convertible or a sedan Sports Car, there are plenty of options available in our company. You can save big amount of money for Sports Car Rental near me by comparing rates between different types of Sports vehicles. Finding the right sports car rental company in Dubai can be tricky. But if you choose our company then we guarantee you that, there will be no problem in finding the best deal.
Supercar Hire Near Me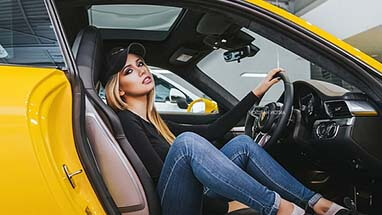 If you are looking for a Supercar Hire Near Me then we have some great offers for you. We offer free car instant car delivery and collection service in all around Dubai. You can experience a wide range of supercars near me in Dubai at very affordable prices. Our supercars near me come with Comprehensive insurance, so you can take on rent from us with fully peace of mind. We also provide a free quote service where you can request a quote online for Supercar Hire Near Me. This means that you can compare different deals and choose the one that suits you best.
Rent a Sports Car for a Day Near me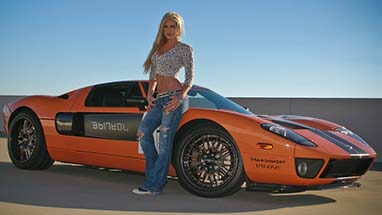 If you want to Get behind the wheel of some of the most amazing cars on the road today then we provide Rent a Sports Car for a day near me service in the whole United Arab Emirates. Whether you are looking for something Sporty or something in Super Car, check out our list of the best fastest cars in the world. These supercars will make you feel like a true racing driver as you cruise on the highway of Dubai, United Arab Emirates. We have both expensive and affordable option for Rent a Sports Car for a Day Near me with including Ford Mustang GT V8, Chevrolet Corvette C8, Ferrari 488 GTB, Lamborghini Huracan, and many others.
Sports Cars for Rent in Dubai
We are proud to offer Sports Cars for Rent in Dubai from leading premium brands such as Ferrari, Lamborghini, McLaren, and Porsche. Choose your dream sports car in a variety of different colors and models. Our professional online sales team will give you all the advice you need to choose the perfect car for your travel experience in Dubai. If you consider choosing Sports Car for Rent in Dubai then you will experience pleasure, luxury, and safety altogether. Our team of professional drivers has been extensively trained in customer service and will guide you very well about car features and about the traffic rules over here, ensuring your experience is safe, secure, and hassle-free at all times. Whether you want to cruise along Dubai Marina or plan to go to Abu Dhabi, With Sports Cars rental Dubai you will enjoy and experience much better. All our Sports vehicles are the latest in features and technology and are highly maintained to give a wonderful driving experience.