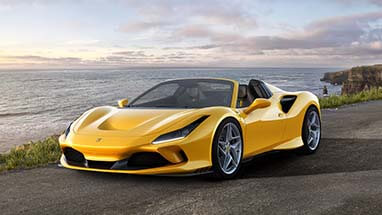 Ferrari Rent a Car Dubai
Ferrari is a leading supercar manufacturer brand in the whole world, Many peoples around the world are a big fan of Ferrari cars and especially the peoples from UAE, really love this car. Ferrari rental Dubai is the demand of every tourist, who loves to drive a super powerful car, But due to higher rental rates, not everyone goes for Ferrari Rent a Car in Dubai. But we here offer the best-discounted rate for Ferrari rental in Dubai. Either you are looking for a day or for more days, you will get a special price from us. Even our extra kilometer charges for Ferrari Rent in Dubai are also very low. If You are planning to visit Abu Dhabi or want to use more kilometers than we will recommend of buying extra kilometers from starting if you think that you will use more, Many car rental companies do not offer car delivery to Abu Dhabi, But we here offer drop-off service to all emirates of the UAE.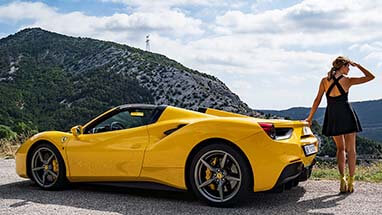 Ferrari 488 Rental Dubai
Ferrari 488 is the most demanding supercar, in term of rental from the brand of Ferrari, It comes in 2 different models, The first one is 488 GTB, The Ferrari 488 GTB Rental Dubai is a super powerful coupe car. Which comes with an extremely powerful engine and horsepower, The second model is 488 Spider, The Ferrari 488 Spider Dubai just comes with one extra feature of a convertible. Although 488 Spider Hire in Dubai comes with a convertible feature, so rental price is also a bit high as compare to the Ferrari 488 GTB Hire in Dubai. The most demanding color is red in Ferrari 488 Rentals Dubai, As Ferrari is mainly known for red color. Many peoples around the world, who visit Dubai, Rent this car to show their love to loved ones. As red color really makes a good impression in front of anyone. Either you looking for Ferrari 488 GTB Rental for a Day in Dubai or Ferrari 488 Spider Rent for a Day in Dubai, You will get the best price from the renter point. As this is the only and the best point for every renter to rent Ferrari in Dubai. Book Online Now and get free dropoff at your desired location in Dubai.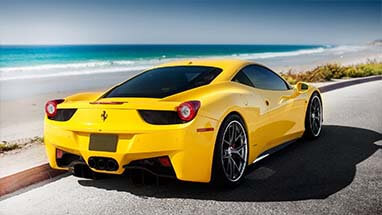 Ferrari Hire Dubai
Hire a Ferrari in Dubai from renter point to experience the best model Ferrari cars. We offer most of the Ferrari Models including Ferrari California, Ferrari 488, Ferrari F12, and Ferrari Portofino, You can choose any of them, as per your demand and need. Ferrari Hire Dubai is very famous around the world. Every tourist wants to Experience Ferrari Driving in one of the most Luxurious States of the World. Ferrari offers something unique and special in each and every model of them. You can even hire Ferrari for a half-day in Dubai from us and the price will be special as mention on our website. If you are planning for Ferrari Rental on a special event than we will recommend you to make an advance booking now. Because events like the Ferrari world and many others in the UAE, force people to drive on something special and because of event, This will might be hard to find one Ferrari for you. But if you already reserved your Ferrari Hire Dubai from us in advance then we here guarantee that we will keep the car on hold for your booking dates. We offer a payment facility through cash and through the credit card, So you can choose the perfect method of payment and even you can pay upon car dropoff.