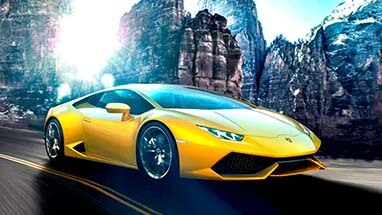 Lamborghini Hire Dubai
Lamborghini is the brand of high-end machines. If you are looking to rent a high-horsepower car in Dubai then Lamborghini Rental is one of the best options for you. There are thousands of Lamborghini Cars in Dubai as tourists from all around the world come to Dubai to experience high-end and super-powerful cars. Lamborghini Rental Dubai is best for anyone, who wants to make an impression or want to impress someone. Furthermore, Some peoples only go for rent a Lamborghini in Dubai to experience the drive of top super powerful cars in the UAE. Although, Lamborghini Hire Dubai is not for every age person. Because of high insurance excess and high repairing cost. So, if you are going to choose Lamborghini Rental Dubai then make sure that the car is clean from scratches and you are getting a low mileage car. We offer the best price for Lamborghini Rental for a Day in Dubai and also give extra hours time, only if there is no other booking. We even allow peoples to Rent Lamborghini for a half-day in Dubai. Because some peoples only want to take photos of the car and don't want to pay for a whole day.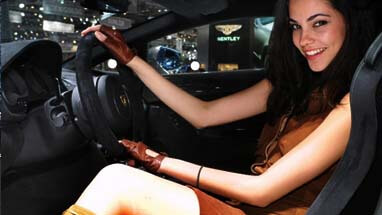 Lamborghini Huracan Rental Dubai
If you are looking for Lamborghini Huracan in Dubai then most likely, you want to drive something unique and very special. Lamborghini Huracan Rental Dubai is always in high demand among those renters, who want to experience Lamborghini Driving in Dubai, UAE. Although Lamborghini comes in two different models of Coupe and Spyder. Both got almost the same features and functions, The only major difference is that Lamborghini Huracan Spyder Rental Dubai comes with a convertible feature. This means you can open the roof of the car while driving on the road of the most luxurious state of the world to enjoy every view very clearly and feels like in front of you. We offer the best rate for Lamborghini Huracan Rental for a day in Dubai and even for a half-day. But if you want only for a few hours then the price will not be much discounted. Furthermore, if you are looking for Lamborghini Huracan Rental in Dubai Marina or JBR, then we offer free dropoff and pickup facility to anywhere in Dubai which also includes Dubai International Airport. If you are planning to come to Dubai and want to Rent Lamborghini Huracan for a Day in Dubai then Renter Point is the best point for you.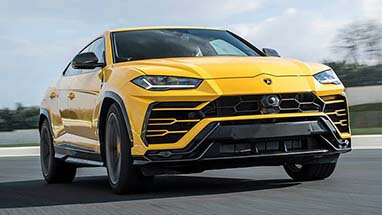 Lamborghini Urus Rental Dubai
Lamborghini Urus is the only SUV from one of the top high-end car manufacturer brand Lamborghini. This car was made to fulfill the demand of those peoples, who want to enjoy the drive of a super-powerful car with their families. Lamborghini Urus Rental Dubai is now getting famous, after the Huracan in Dubai. Many tourists around the world now moving towards Lamborghini Urus Hire in Dubai as it offers more luggage space inside and helps them to carry more luggage, even from Dubai Airport and to Dubai Airport. Furthermore, there is no match of Lamborghini in term of making an impression, As this brand is well known in the whole world and everyone want to drive this super-fast car, at least once in their life. We here give Best Price for Lamborghini Urus Rental for a Day in Dubai. Furthermore, we offer free dropoff service to many areas in Dubai including Downtown, Deira, Jumeirah, and many other places. You can hire Lamborghini Urus in Dubai for a half-day too from us and the rate will be the best. You just need to make a reservation online and our personnel will contact you for Lamborghini Urus Dropoff.