Luxury Rent a Car Dubai
If you want to make your special moments more memorable in the UAE, then you must go for Luxury Rent a Car in Dubai. This is true that a normal car can give you a little satisfaction, but if you are not feeling comfortable while traveling around, then your whole trip will be totally disturbed. So, Luxury Car Hire is totally linked with enjoyment and comfort. Everyone knows that Luxury Cars in Europe are very expensive in term of prices and even if you go for the rental option, it costs you more. But you can get all those cars for half of the rental price in Dubai. Although Car Petrol is also very expensive in Europe and in other regions. But in Dubai, you get Car Petrol almost for free. Therefore, If you are currently in the UAE and dreaming of top luxury cars to drive then, this is the best chance for you to experience all your dream cars.
Luxury Car Rental Dubai Airport
Luxury Car is perfect for anyone who requires a temporary vehicle for their stay in Dubai, UAE. If you are coming first time to UAE or even if a frequent traveler, you must look to Hire Luxury Car from Dubai Airport for ease and comfort. Here at Luxury Rental Dubai Point, we keep the process quick and simple to ensure you have the most enjoyable experience of UAE with the best car and for the reason our rent a car luxury Dubai process is quick and fast. You can make an Online reservation after checking Luxury Car Hire Dubai Prices on the website, and your car will be outside to Airport. We offer Delivery and Collection to and from all terminal of Dubai International Airport. We only require Driver License and Passport picture from you to confirm any booking reservation. There are many stands at the DXB Airport, who offers rental car service, But in term of something Luxury. It Is always good to book through online as mostly Luxury Cars Owner are making and doing Business only through online. To hire Luxury Car in Dubai Airport, simply send us a WhatsApp message and you will get your car outside to Airport with in few minutes.
Luxury Car Dubai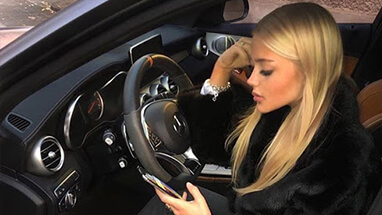 Luxury Car Dubai is now becoming the point of attraction for everyone. Whatever car is there in the World, you can easily find in Dubai. Some people Buy these cars and some people rent these cars. Some people only want these Luxury Cars in Dubai for Photoshoot. There is no doubt that many song videos and movies are shooting here as the whole world understands that Dubai is a well-known state. Either you living in Russia or in USA, this is for sure that you want to travel here at least once. There are many different places in Dubai where you would like to go on your own car or on a rental car. We here offer the Best model Luxury Cars in Dubai. You can rent from us on Daily basis at very low rental prices. Furthermore, we also offer our services for Luxury Car Rental Dubai Per Hour and with Driver depending on the availability of the cars.
Exotic Car Hire Dubai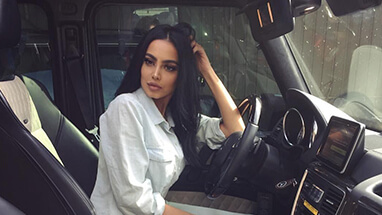 If you want to Drive something Superior then the Best option is of Exotic Car Hire Dubai, whether it be for business or for an important event. There is a lot of reasons to hire an exotic car in Dubai, first of all exotic car will make a whole new impression for your business meetings or important events, which means that you will feel more confident while attending meetings. All exotic car manufacturers top priority is car stunning outlook style. So, choose any car from these brands like Lamborghini, Ferrari, Porsche, McLaren, Bugatti and Koenigsegg. The eye catching and highly professional image/impression will be there for sure. Book an exotic car from our online portal for a day or for a week and get instant confirmation. Mostly exotic car comes with 2 seats only and only a few came with 4 seats. So, if you are looking for 4-Seater Exotic Car Rental in Dubai then you can find a lot of option listed on our website. Furthermore, if you want Exotic Car on hourly basis then we can find one for you. But hourly rentals can be only confirmed same day or a one day before.
VIP Car Rental Dubai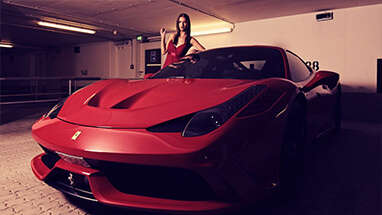 VIP cars are normally used for wedding occasion, business meetings and on special events. People who want some special Protocol, Hire VIP Cars in Dubai to make an extra ordinary impression. Many tourists visit Dubai, want to hire these VIP Luxury Cars during their stay in United Arab Emirates. VIP Car Rental Dubai includes many other top brand models which offer Extra Ordinary cars for an Extra Ordinary Drive and More Comfort Level while sitting inside. Either you are looking to Hire from Dubai Airport or want to rent in other states of UAE. We offer the best model Cars. Choose any of listed car from above and we here guarantee of Best Rates and Service. Furthermore, you can change your rented car with any other available car from us. Book Online now and enjoy your stay in Dubai with Renter Point.
Luxury Car Lease Dubai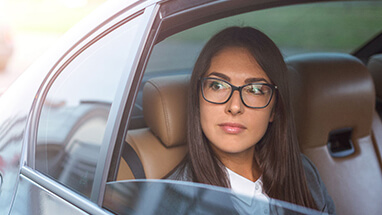 Luxury Car Lease Dubai is the choice of every person, who want to stay for 3 months, 6 months and even longer in United Arab Emirates. But three things you should keep in mind, before to Lease any Car, and the number one is which insurance rent a car company is offering, and second what year of the car and last how many kilometers you are getting with the car. The Dubai is the main spot or point of the Luxury and Exotic Cars, you will see a lot of VIP cars in the main area of UAE. Furthermore, many people even go for the option of buying Luxury Cars in Dubai, but it involves a lot of things which make people think of buying or not. As Car Leasing covers all car related issues including car service, car repairing and many others. But one thing you should keep in mind that cheapest Luxury Rent a Car service providers put a lot of hidden charges in price and also the car model which they offer might not be the newer one, So, you should check clearly everything before to go for Luxury Car Leasing Dubai. We offer best prices for 3 months, 6 months and 1 year rental.
Exotic Cars Dubai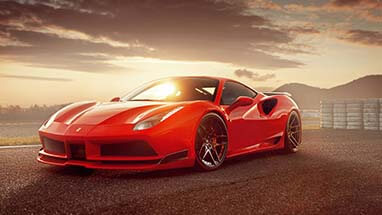 You'll find an impressive collection of Exotic Cars Dubai in our company from Ferrari and Lamborghini to McLaren and Rolls-Royce, the options are endless. Our Exotic Cars fleet in Dubai is lined with sleek Lamborghini Huracán and the Ferrari 488 GTB, their vibrant colors and aerodynamic designs catching the eye of everyone who passes by. You will experience the epitome of speed and power, with their mind-boggling acceleration and top speeds that can leave you breathless. Just imagine the thrill of sitting behind the wheel of a roaring Lamborghini, the engine rumbling beneath you as you accelerate down the open roads of Dubai. The experience of driving an Exotic Car in Dubai is like no other.
Cheap Luxury Car Rental Dubai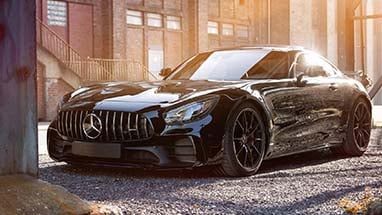 Are you looking to add a touch of luxury to your next trip to Dubai. At Renter Point, you can find the most affordable deals on Cheap Luxury Car Rental Dubai. Whether you're visiting for business or pleasure, we understand the importance of making a lasting impression. So, buckle up and get ready to discover a world of elegance, comfort, and class as we show you how to turn heads and make your Dubai experience truly unforgettable with Cheap Luxury Car Rental. From state-of-the-art navigation systems to cutting-edge safety features, you can enjoy a seamless and comfortable journey throughout your stay. Moreover, Luxury Cars in Dubai are known for their superior performance and handling, ensuring a smooth and enjoyable ride on Dubai's well-maintained roads. Get ready to embark on a journey of luxury on a budget!
Luxury Car Rental in Dubai Near Me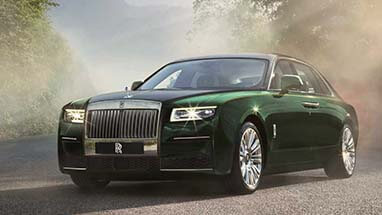 We've been providing luxury car rentals in Dubai for many years. Our fleet includes everything from convertibles to Luxury Sedans, so you'll always have a vehicle that fits your need. We understand how stressful traveling can be, especially when you're trying to make an important trip. That's why we offer a variety of services to help ensure your trip goes as smoothly as possible. From airport transfers to hotel pickups, we've got you covered. Book a luxury rental car in Dubai near me today and see why we're the most trusted name in the business.