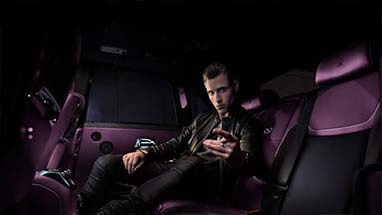 Rolls Royce Rental Dubai
Rolls Royce is a top leading brand in producing the most dynamic and luxurious vehicles in the world. Once you experience the Rolls Royce Rental in Dubai then this will hard for you to sit inside the any-other car. Rolls Royce Hire Dubai is mostly used by the peoples, who want to spend luxury lifestyle in one of the most luxurious states of the world, or rolls royce rent a car in Dubai is mostly used by those peoples, who want to make their moments in Dubai memorable for the lifetime. Whether you looking for rolls royce rental for a day in Dubai or rolls royce rental Dubai Airport, You will get the best daily rental price from renter point. Many tourists want rolls royce rental Dubai just for pictures, as it feels amazing, posting across social media platforms while sitting inside the one of top luxury cars in the world. Those peoples want Rolls Royce Rental with Driver in Dubai or chauffeur service Rolls Royce in Dubai. Whether you want to attend a special event or just want to cruise across UAE, Rent Rolls Royce in Dubai is always remain eye-catching for everyone. This brand belongs to royalty and a high level of comfort. Therefore, If you are looking for Rolls Royce Rental Dubai Marina or Rolls Royce Rental JBR, you should contact the renter point as we offer free dropoff service and the best car rental deals in UAE.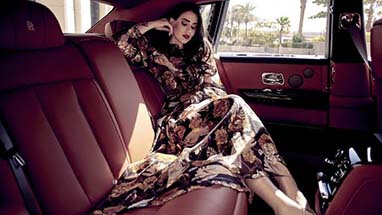 Rolls Royce Ghost Rental Dubai
Rolls Royce Ghost is a 4 door luxurious sedan, which is mostly used to attend very special functions like wedding and VIP events. Rolls Royce Ghost Rental Dubai is also used in high demand among tourists around the world, As no brand car can give an impression like rolls royce. Whether you looking for Rolls Royce Ghost Rental with Driver in Dubai or Rolls Royce Ghost for Wedding in Dubai, You will get the best deal from us. Furthermore, if you want to drive rolls royce in Dubai for a half-day and looking to Rent Rolls Royce Ghost for a half-day in Dubai, you will get from us. But in the half-day rental, we only take reservations one day before to rental date. Rolls Royce Ghost comes with huge baggage space, So if you are looking to rent a luxurious car from Dubai International Airport, then Rolls Royce Ghost Rental can also be considered as a good option for you. Therefore, if you are currently in UAE or planning to visit UAE in the next coming days and want to experience Rolls Royce Ghost driving in Dubai, then contact us now. We here guarantee you of the best on-time service and the best daily and weekly rates.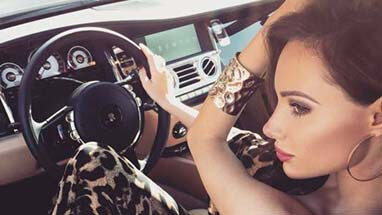 Rolls Royce Wraith Rental Dubai
We normally not see luxurious cars in the coupe version. But Rolls Royce brand makes it possible by producing wraith, a 2 door, the most powerful and the most stylish coupe in the world, Rolls Royce Wraith Rental Dubai is the next-generation model of Rolls Royce Ghost. Most of the Rolls Royce Wraith Hire Dubai comes with stars on the sunroof. The concept of stars on the roof came into existence from Rolls Royce Brand first, now others are adopting this. Furthermore, Wraith Rental in Dubai is one of the most powerful and dynamic cars, ever produced by the rolls royce brand. The peoples who want to drive something unique, super powerful, and super dynamic. They should go for the option of Rolls Royce Wraith Rent a Car in Dubai. We offer the best rates for rolls royce wraith hire, whether you looking for a day or a week. Hire Rolls Royce Wraith online in Dubai today and experience the super-powerful drive on the best road maps of the world.